Want to know how do I download YouTube videos for free?
We know that the video content is taking the lead and that the latest statistics are adequate to demonstrate this assertion.
However, there is a restricted collection of videos which can be saved offline.
You may be looking for free software or instruments to download videos from YouTube.
That's why videos can be downloaded so you can readily view them in offline mode without web connection.
For this purpose, 4K video downloader is used.
Caution: Videos refer to the terms of service of YouTube before downloading.
We will go through How I Download YouTube Videos in this post:
how do I download YouTube videos to a PC:
4K video downloader is a popular YouTube downloader for Windows, Linux, and mac-OS.
One such tool that millions of trust is the 4K video downloader.
Through the application, you can download videos, playlists and even whole channels from YouTube.
Downloading is simple: just copy the link from your browser and click "paste link" in the application. That's it!
step 1: download the 4k video downloader
head over the 4k video downloader official website and click on the Get 4k video downloader button to download it.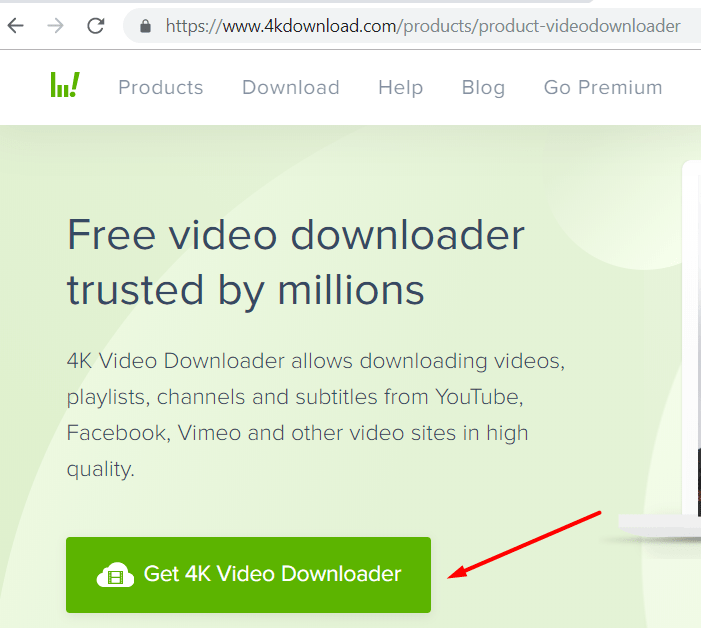 4k video downloader is accessible on both windows and mac computers.
step 2: install 4k video downloader
After downloading the 4k video downloader setup file, you can install it.
step 3: open youTube
Go to https:/www.youtube.com/ on the web browser of your computer.
step 4: Copy the URL of the YouTube video
Go to the video you need to download.
[ Search for the video you want to download onto your PC. click on the video, it should be playing]
Copy the video's URL.
step 5: open 4k video downloader app
Open your downloaded 4k video downloader application.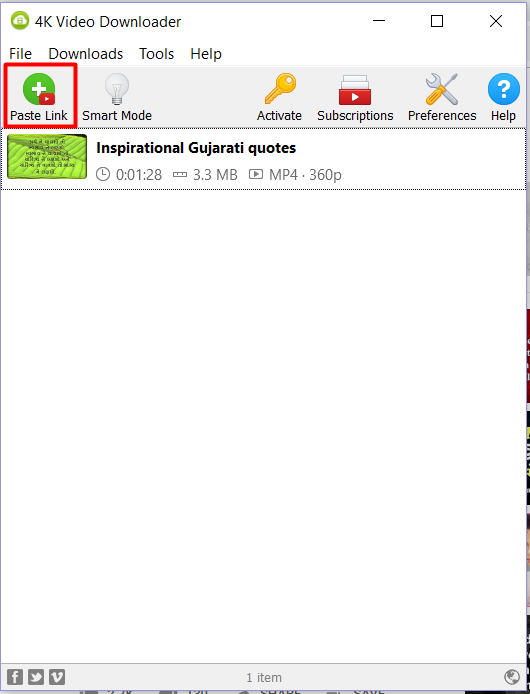 The URL does not need to be pasted manually-just press the Paste Link button in the menu bar's top left corner. This will cause you to extract the email you copied from the 4k video downloader.
step 6: select a video format
Click the drop-down box "Format" in the window's top-right corner, then press the video format you want to use.
step 7: click download
Choose quality and click Download.
Your video will begin downloading to your PC at the bottom of the window.
step 8: open video's location
After you have finished downloading your video, right-click it, and then click Show in the folder in the drop-down menu. This will cause the File Explorer(Windows) or the Finder(Mac) window to open with the downloaded video.
the main feature of 4k video downloader:
Here are some of the 4k video downloader application's main features:
Extract subtitles from YouTube
Download playlists and channels from YouTube
Get 4k high-quality videos
pros:
Windows, Linux, and Mac OS services are available.
Download 4k and 8k resolution videos of high quality.
Supports downloads from most famous streaming video websites.
cons:
Limits downloading playlists with 24 or fewer videos.
final thoughts
After trying out the services of the 4k video downloader and testing out the features offered by this video downloading the app.
We can say that it does rank among the leading video downloading platforms.
So above is all about how do I download YouTube videos.
Read:
Easy ways to make money online
Hope it helps…
And don't forget to share this post with your friends and family.