Is the inbox of email complete of spam? Or would you like to make sure that the most significant posts just hit your inbox? You need to understand how to block unwanted emails in all of those instances.
An e-mail is a strong instrument in the modern world. It can be used not only for professional correspondence, but for a multitude of other reasons, including sending digital documents, contacting various individuals at once, or monitoring your internet accounts and overall purchases.
Blocking a specific email address via Gmail means you won't receive messages from that account anymore in your inbox.
It's not enough to mark the mail as spam at times. Filters from Google aren't 100% efficient and may slip through the occasional junk mail finding their way to your inbox. And sometimes you just need to radically cut someone out of your lives.
You can block emails from particular senders with this easy guide for good.
how to block unwanted emails on Gmail
We'll look at how to block emails on Gmail today.
If you're on a laptop or computer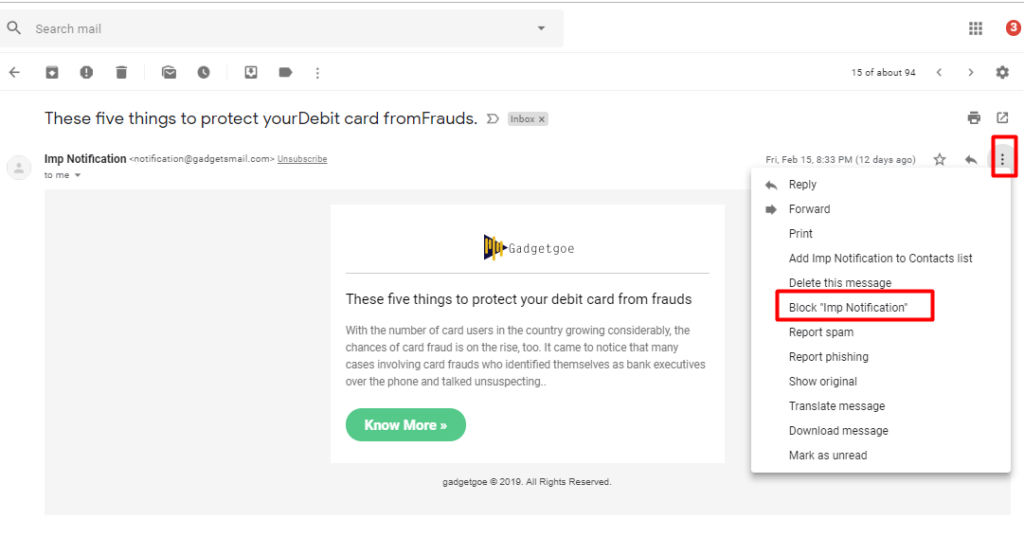 Browse mail.google.com
Open the message from the sender that you want to block.
Click the More icon (three vertical dots) in the upper right corner.
The drop-down menu, select "Block[Sender Name]."
Click the Block that appears in the confirmation message.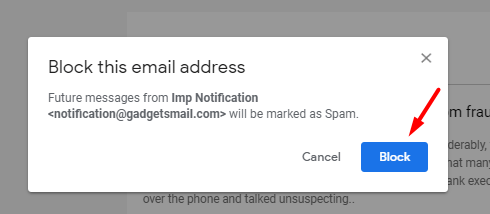 Now the sender has been blocked.
If you're on your smartphone
If you prefer to use the ios or Android to block messages on Gmail, follow these measures:
Open the Gmail app on your device.
Open the email you want the sender to block.
Click on the More icon (three vertical dots).
Select Block[Sender's name].
Now the sender has been blocked.
[What if you change your mind and want somebody to unblock? In either interface, you can open the same drop-down menu and select "Unblock [ Sender Name ]"].
Also Read:
Useful Websites On The Internet
Hope you like the post. Don't forget to share it.